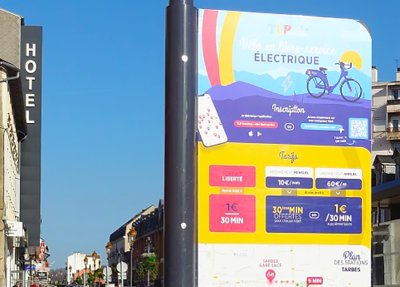 Discover Tarbes by electric bike
Cycling is the best way to discover the city of Tarbes. Take an electric bike from your Marne hotel in Tarbes and explore this fascinating city.
On Place Marcadieu, 20 meters from the Hôtel de la Marne, the city of Tarbes has set up a self-service electric bicycle service.